Transforming Customer Experiences through Experimentation
Insight-led
Experimentation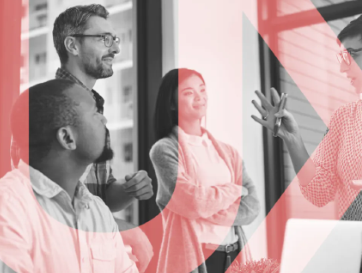 User Experience
We're experts at uncovering opportunities to optimise and innovate digital products and services. We do this by conducting high quality UX Research, Data Analysis and Expert Reviews. We then provide full Experience Design services to create solutions that work perfectly for your customers and the business.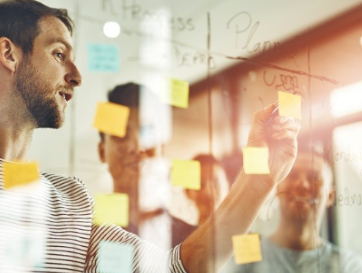 Experimentation
We deliver fully managed Experimentation Services (strategy, client-side, server-side, fullstack, development, QA/UAT) and we're geared to assist where you need our support most to push your testing and personalisation programme to that next level.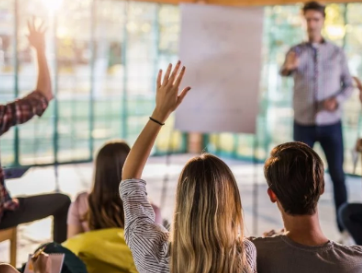 Training & Enablement
We provide strategic and technical training, internal enablement programmes, and support services across our suite of experimentation and UX disciplines. To help organisations build on their own CRO maturity, create a Centre of Excellence and into Server-side capability.
About
Creative CX
We are a customer-obsessed and highly-technical experimentation consultancy.
We help all kinds of organisations to transform the customer experience of their digital products and services, significantly increasing revenues and fundamentally accelerating their business.
We embrace new technologies and are always looking to improve what we do. That's why we were the first consultancy in the UK to become proficient in server-side/full-stack A/B testing, and have carried out over 80 separate implementations. A key component of our success in this area is our highly skilled engineers and our excellent training and enablement programmes.
We're a progressive and highly adaptable consultancy who are experts in understanding our clients' needs and develop bespoke services and solutions that get results. We love what we do and we love making our clients successful.
Our
services
Experimentation Strategy - Conversion Rate Optimisation (CRO)
Feel like digital should be working harder and converting more for your business?
Experimentation gives you the opportunity to validate the success of your business objectives in a progressive and iterative way. Make more informed decisions and understand what resonates positively with your customers and improves the bottom line. We're here to help accelerate your optimisation programme, discover your most valuable customer segments and steer your business forwards, always improving the customer experience, your brand evolution, and increasing conversion rates.
Experimentation (Conversion Rate Optimisation, A/B testing, Personalisation…) is the skeleton-key that all organisations need for significant and sustainable growth. And it's the not-so-secret ingredient that the most successful businesses all have in common.
We deliver fully managed Experimentation Services (strategy, client-side, server-side, fullstack, development, QA/UAT) and we're geared to assist where you need support most to push your programme to that next level.
Client-side & Server-side Development
Our development team are experts in building client-side and server-side/full-stack experiments. The team is fully-certified on industry leading A/B testing platforms such as Optimizely, Adobe Target, Monetate and Google Optimise, alongside frameworks like React and Angular.
They work alongside our Strategy team on the fully managed CRO programmes and directly with your client team where strategy isn't required.
Opportunity Audits
Our Opportunity Audit is a UX Research and Data Analysis package specifically designed to uncover the biggest opportunities for optimisation and innovation. The perfect way to kick-start a CRO/Experimentation programme, or reinvigorate an existing programme.
Our Audits consistently deliver 25-40 new test ideas, 2-3 ideas for brand new innovation and 10-20 JDI's (just-do-it UX fixes). And due to the robustness of supporting insights, the subsequent A/B experiments have a much higher win rate which increases the ROI of your whole programme.
UX Research & Analysis
Our UX team provide high-quality UX Research & Data Analysis services to help you gain a better understanding of your customers and how they interact with your digital products and services.
Some of our most popular research methods include Usability Testing (carried out in our central London labs or remotely using specialist software), Behavioural Surveys, Competitor Groups Research, User Needs Interviews, Expert/Heuristic Reviews, and Customer Journey Mapping.
We're also experts in uncovering insights from your data using web analytics tools, session recording software, and many other UX analysis tools. This is crucial for quantifying opportunities uncovered in the research and prioritising Experimentation/CRO roadmaps.
Experience Design
We provide evidence-based design services to help you create world-class human-centred digital experiences.
Whether that's a redesign of an entire website or mobile app, or just a part of the journey such as a new checkout or booking process.
Our UX Consultants and Product Designers work closely with your team throughout the process, from the initial discovery research and design sprints, all the way through to the prototype testing and final design iterations.
It's in our nature not just to solve customer problems in the simplest way, but to also push beyond the obvious solution in a quest for something so much better. That's why we continue to optimise and innovate the experience with experimentation post-launch.
Training & Enablement
We provide training, enablement, and support services to help organisations build out their own internal capabilities.
We give training on all our UX and research services, experimentation strategy, programme delivery, development coding, QA and UAT processes. Including platform/tech-stack guidance; we are certified specialists on the highly technical aspects of implementing server-side/full-stack/browser, and user-insight tools.
We can help you build a Centre of Excellence, tailored team enablement programmes, maturity and growth plan to strengthen your testing culture.
We offer technology and strategy training sessions to match the platforms that we partner with and your business model. We fully customise training for you and your teams. This can be delivered at our training centre in London, your offices, or through webinars.
Building Centres of Excellence Our enablement programme will help you to build a culture of experimentation throughout your organisation. Our team helps you to setup the right technology, people and processes to get up and running with experimentation and delivering success.
Let's
talk!
Our team are always eager to hear about your projects and to work out how we can use experimentation to accelerate your business. Drop us a line or give us a call and we'll set up a free customer experience audit for your business.