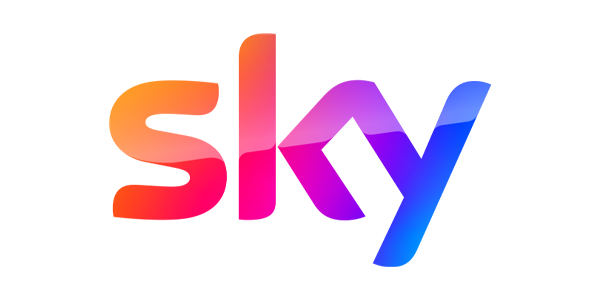 Running an Experimentation Day for Sky
Over 50 product, design and technical team members learning about experimentation, ideating potential solutions and building server-side variations
Background
Sky is a leading telecommunications and media company that is committed to improving customer experience and driving product innovation.
With a mature experimentation practice and a large number of product, design and technical teams it's important to continually inspire, educate and refresh mindsets on the practice of experimentation.
What we did
To achieve this goal, Sky partnered with Creative CX (who already support them with their experimentation programme) and Optimizely (a leading experimentation platform), to host an "Experimentation Day" for its product, design, and technology teams.
The event was organised by Natasha Senior (Sky), Mark Pybus (Creative CX) and Ed Tate (Optimizely).
The Experimentation Day consisted of:
1)  Value of Experimentation talks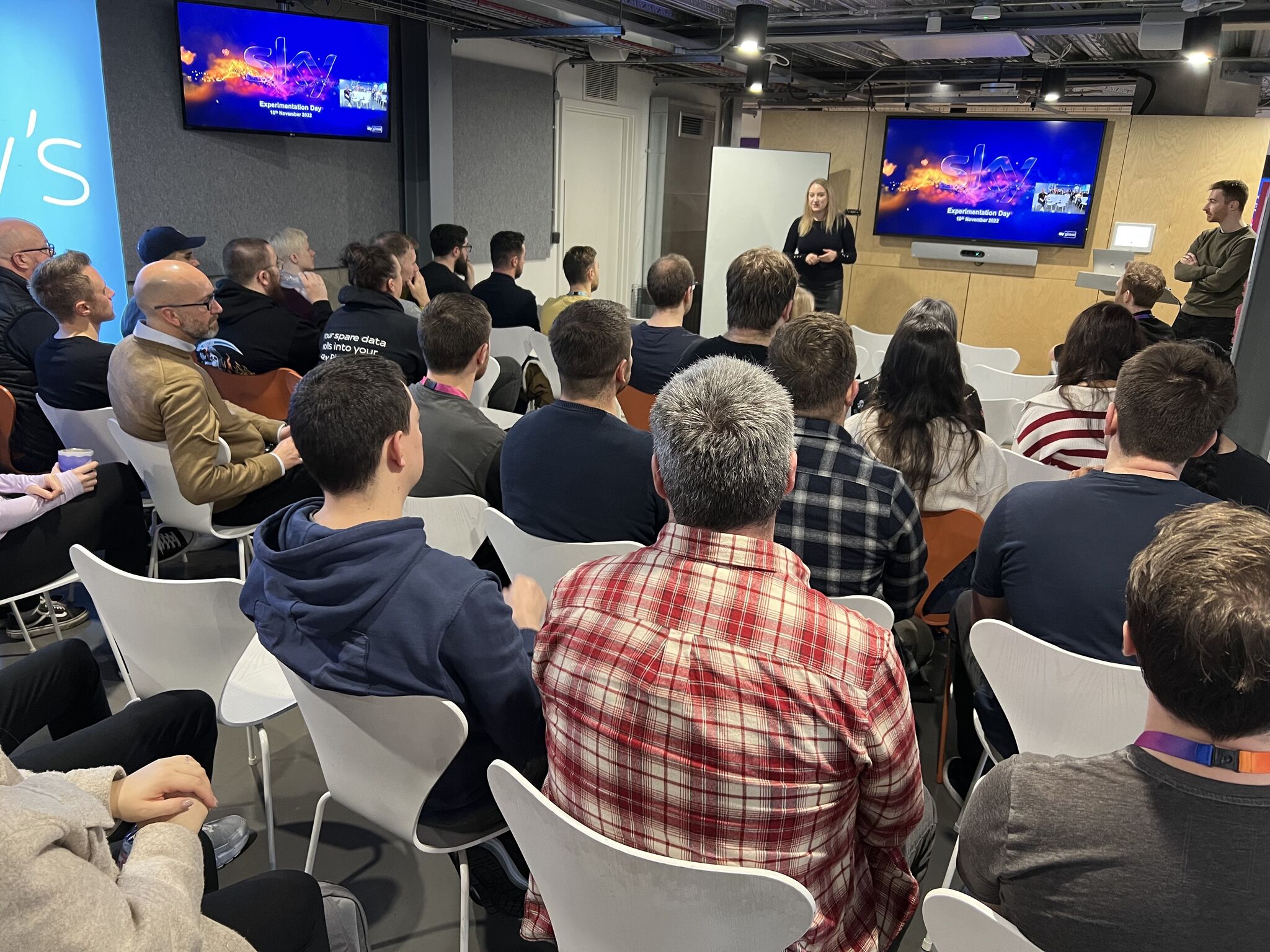 2a) Strategy stream
The interactive workshop was facilitated by Chris Gibbins, the CXO from Creative CX, and attended by product owners, designers, UXers, and analysts.
The workshop was divided into two parts. During the first part, a presentation was given on a particular customer problem, using a combination of enlightening video clips from usability testing and data from Contentsquare to help build a clear understanding of the problem space.
The second part of the workshop involved team-based ideation and co-creation activities, in which participants worked together to generate potential solutions to the problems that had been identified.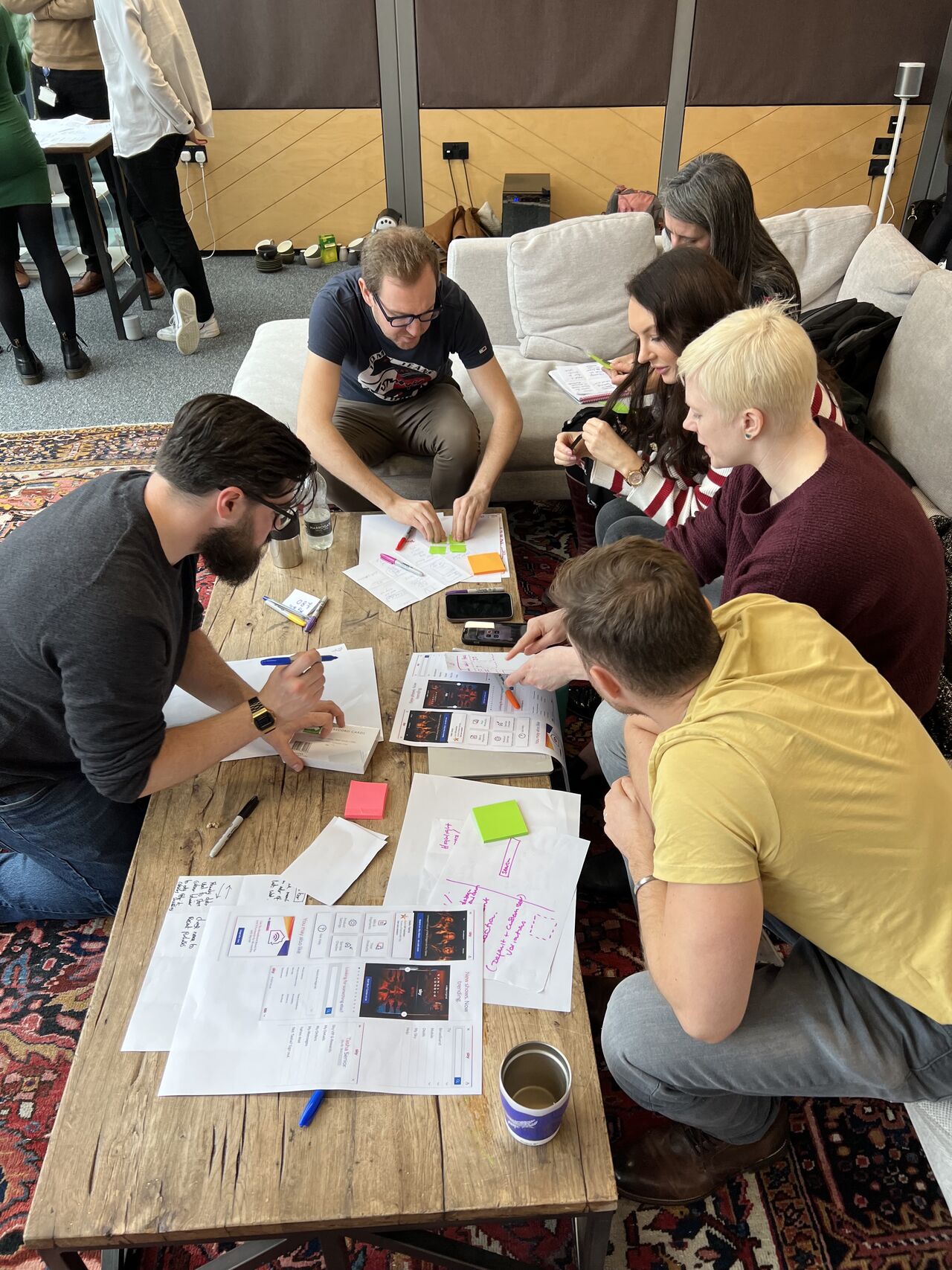 2b) Technical stream
This stream was for the engineers. It involved in-depth discussions on experimentation principles and hands-on development coaching focussed on building server-side A/B test variations.
This stream was facilitated by Nelson Sousa (CTO), Liam Gosnell (Tech Lead), Simon Cordova (Tech Lead) and Mo Dhouibi (Fullstack Dev) from Creative CX.
3) Presentations
The Results
The event was a huge success, with over 50 team members participating in the talks, workshop exercises and embracing experimentation principles.
The focus on evidence and solving real customer problems helped teams to understand the role of research and analysis. The workshop exercises also produced a large number of diverse ideas, some of which made it onto the product and experimentation roadmaps.
The Sky team were delighted with the outcome and the team members' enthusiasm, creativity and improved understanding of experimentation. They've also received amazing feedback from those that attended.